We strive to provide a service that will leave you with a smile! As a mobile paddle board & e-bike rental company, we zoom around Vancouver Island & the Sunshine Coast dropping off and picking up premium outdoor adventure gear allowing you to start your adventure the easy way.
Everything you need will be dropped off at your Airbnb/vacation rental, home, campsite, lake side, ocean side, anywhere! The best part is we'll come back and pick everything back up once you're done adventuring.
Some of our top spots to paddle are Thetis Lake in Victoria, Langford Lake in Langford, Mowat Bay in Powell River, Ruby Lake in Maderia Park & Porpoise Bay Provincial Park in Sechelt.
BC has some of the best biking trails and cycling networks to explore at the perfect pace. In Victoria, The Galloping Goose is a wonderful biking network and perfect for our e-bike fleet to get you, your friends, and your family to where you want to go.
Mobile Paddle Board or Ebike Rentals
(2-8 Hours & Multi Day Options)
We drop off & pick up the gear after you've finished adventuring. Easy peasy.Starting at
$39
Party Paddle Board Rental
(2-8 hour options)
Doubling as a floating dock, this massive 17 ft long paddle board is rated for up to 6 adults to paddle together!Starting at
$99
Your location is set to Victoria Region
Your location is set to Victoria Region
What comes with a Palli Palli Paddle Board Rental? Everything you need to get on the water will be waiting for you by the water. This includes your paddle boards, carbon paddles, life jackets, dry bag, and waterproof phone cases.
We offer FREE Demo Days to the public!
Enjoy a free lesson and paddle! We are offering demonstrations every Sunday starting at 9am all summer long at our new Palli Palli Rental Centre & Store. Come meet us at the store – 121 Presley Place. You'll get a lesson out in front of the shop, then we will walk to Thetis Lake, get prepared on the beach and go on the water. Demos last approximately an hour.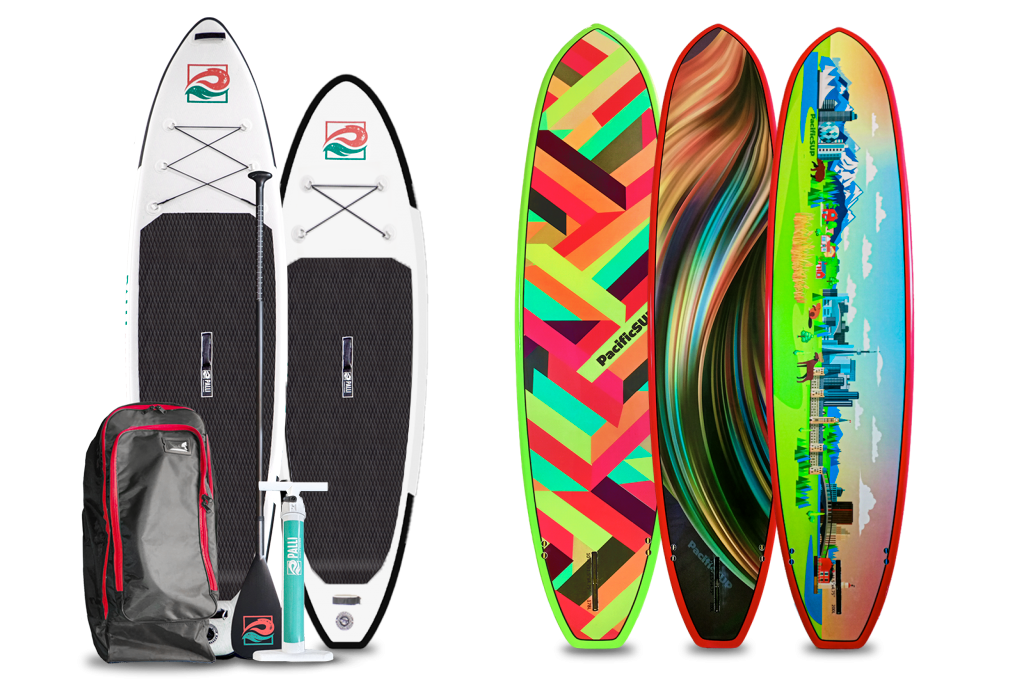 Palli Palli Guided Tours are the most enjoyable way to explore the local waterway while getting helpful tips and feedback from our certified instructors.
We're offering unique on the water fitness classes that focus on different movements and goals. From sunset yoga to endurance workouts, you'll leave the water rejuvenated.
Visit us at our all-new location for a quick lesson before you head out on the water!